1141 Shady Lane is expected to be completed by mid- to late 2020.
A more than 60,000 square foot mixed-use development is under construction at 1141 Shady Lane and expected to be completed sometime in mid- to late 2020.
The development is one of many going up in East Austin just off of Airport Boulevard.
Some people who live near Shady Lane say the neighborhoods in the area have drastically changed over the years.
"Thirteen years ago, you wouldn't even recognize it," said Alex Zankich, who has lived in East Austin since 2006.
"It was all empty," said Diane Ruiz, an Austin native of 44 years.
The area code 78721 – the Johnston Terrace area – was ranked by Realtor.com in April as the fourth fastest-gentrifying neighborhood in the U.S.
Johnston Terrace residents told KVUE that the ranking could be because the old houses in the neighborhood, which families live in for decades, get torn down to make way for new development.
But at 1141 Shady Lane, it's a little different.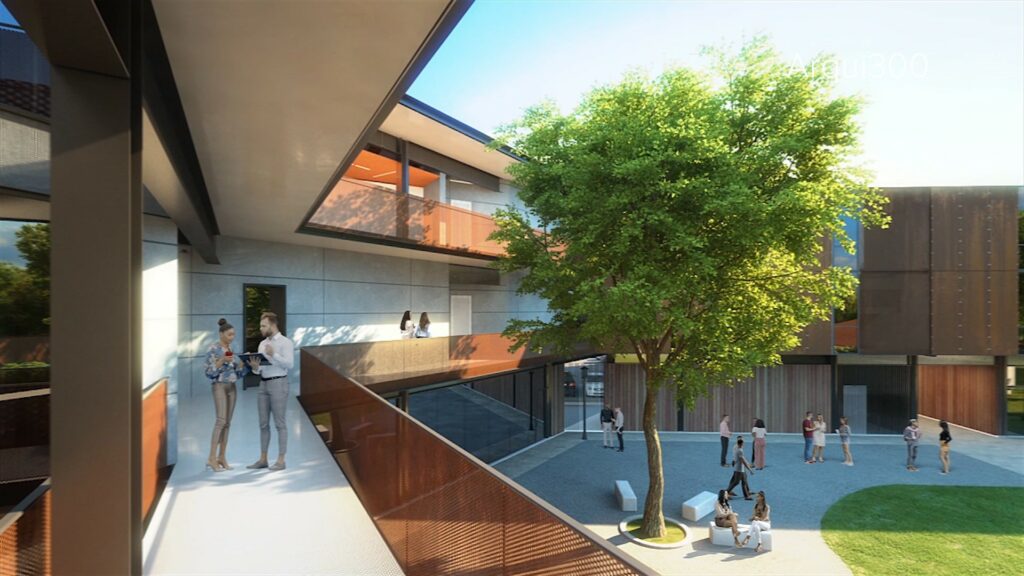 The Project:
1141 Shady Lane will be a three-story steel building, totaling more than 60,000 square feet.
You can watch a video of what the project will look like here.
Thomas Bercy, the principal at Bercy Chen Studio, which is the architect and builder of the project, said there's an emphasis on light.
"We really like the community itself," said Bercy. "We've been looking for land in this area for probably a year or so."
The project will be home to offices and creative studio spaces, which Bercy hopes attracts businesses and creatives of all kinds.
"It's really kind of tailored towards local businesses because they can be smaller scale and it can be conducive to startups, or whatever creative wants some kind of cool campus-like office," Bercy said.
There will also be a nearly 10,000-square foot courtyard open to the public. The project also sits next to an area where hundreds of new homes are planned.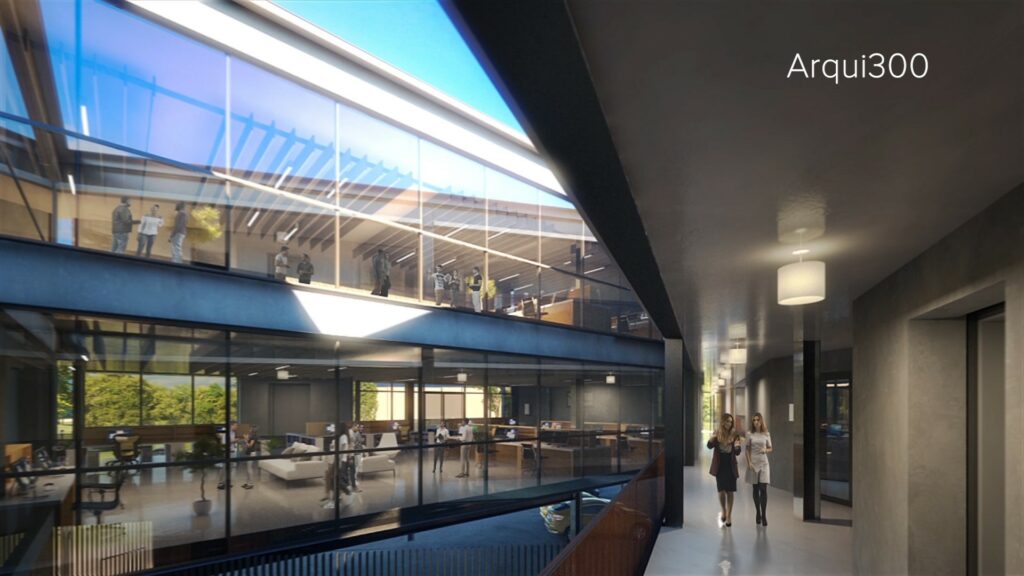 "… all facets to the community benefit," said Jesse Weber, the principal of Place MKR. "… create net new jobs, and help revitalize areas that were formerly industrial areas."
This project sits in one of Austin's opportunity zones, which are part of a federal tax incentive provision that encourages investors to re-invest capital gains into Qualified Opportunity Zone Funds. The Opportunity Zone tax provision is not administered by the City of Austin.
"I believe it actually benefits a whole spectrum of individuals," said Anthony Rinaldi, the founder and managing principal of Saxum Real Estate.
Bercy said the property was attractive to the firm because of the historic and vibrant neighborhood it sits in.
Part of that historic neighborhood can be seen in this project: a home that was built in the 1920's will be preserved for a restaurant.
The 1920s Home
The original home, which was built in the 1920s, will be preserved and turned into a restaurant. Bercy said the footprint of the home will stay the same.
"I think it's essential to preserve as you build new next to it and, in this case, we have kind of an interesting contrast of the new and the old. But the new allows us to preserve the old as well," said Bercy. "We want to keep as much of the original as we can."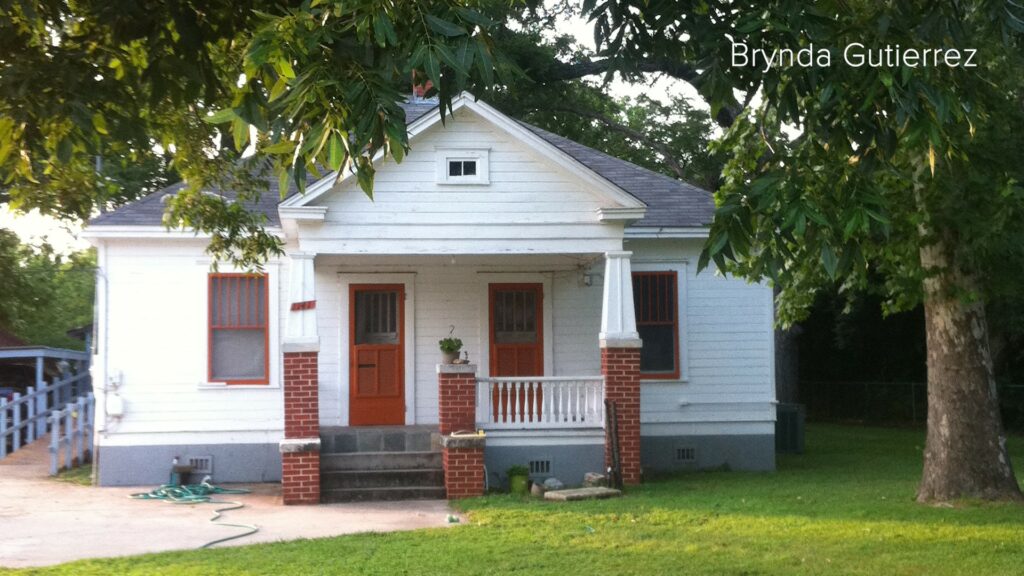 The last family to live there was the Gutierrez family.
Brynda Gutierrez told KVUE that they moved there in 1966. Her mother, Paubla Gutierrez, worked for 53 years at Stewart Title. Her father, Phillip Gutierrez, was a long-haul truck driver with various business ventures.
But some say the Gutierrez family is most known for being part of an effort that helped remove tank farms from the area.
"It's also significant to the area because the family who lived there organized the whole community to fight some large oil consortium that had fuel tank farm around here," said Bercy. "They helped close the tank farm and make sure the large companies the large oil companies remediated the land."
Diane Ruiz, who lives near the development, said she knew the Gutierrez family.
"Ms. Gutierrez was very, very good about her yard," said Ruiz. "I'm so happy we can pass by there again and always remember her."
Bercy said some of the trees in the yard will also be preserved.
The house was vacated in 2013 and was left empty since then.
The family would not go on camera to talk about the development but said they're happy the home is being preserved. However, they believe improvements to the community should have happened years ago.
Overall, some neighbors told KVUE they're happy about the house being preserved, but worried about the development in the area.
"I realize there's more people here and they need to have places to live, but I also feel that its kind of crowded," said Ruiz.
Ruiz also thinks the development could be more organized.
"And a little bit more – you know, taking care of all the streets, taking care of the people that actually live here," said Ruiz.
"I think we're losing a lot of the history in East Austin as people are getting priced out of it," said Zankich.
Bercy said he hopes the development can act as a good neighbor.
"If they choose to look at the other side and realize maybe we could be good neighbors to them, and that this will be part of the community for them to enjoy as well and that we're going to be very careful to being as good neighbors as we can," said Bercy.
Read more: https://www.kvue.com/article/money/economy/boomtown-2040/east-austin-mixed-use-development-plans-to-preserve-1920s-home-for-restaurant/269-a597b310-8da4-4c98-af14-e65cb053c20b
Article by: Luis de Leon